Voici les parcrous de l'édition 2023 avec la dernière rotation des boucles selon contraintes et sous reserve de modifications potentielles d'ici à septembre. 
Hier sind die Strecken für die Ausgabe 2023 mit der letzten Rotation der Schleifen nach Einschränkungen und vorbehaltlich möglicher Änderungen bis September. D
Here are the routes for the 2023 edition with the final rotation of loops according to constraints and subject to potential changes between now and September. 
111 km « Vallée de Joux »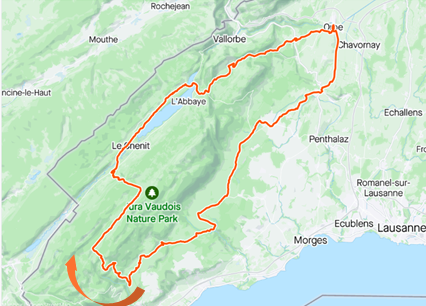 222 km « Val de Travers & Vallée de Joux »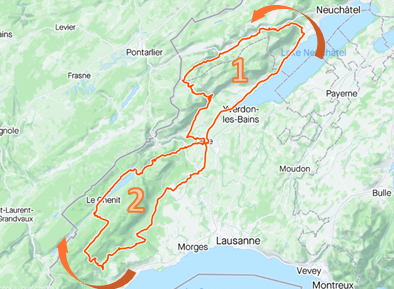 333 km « Lavaux, Val de Travers & Vallée de Joux »